Even better, hear it from
our patients
We are immediate (o "instant") implantology specialists for over 25 years, utilizing the most advanced dental technology. We have fitted more than 25.000 implants,
returning smiles and well-being to each and every one of our patients.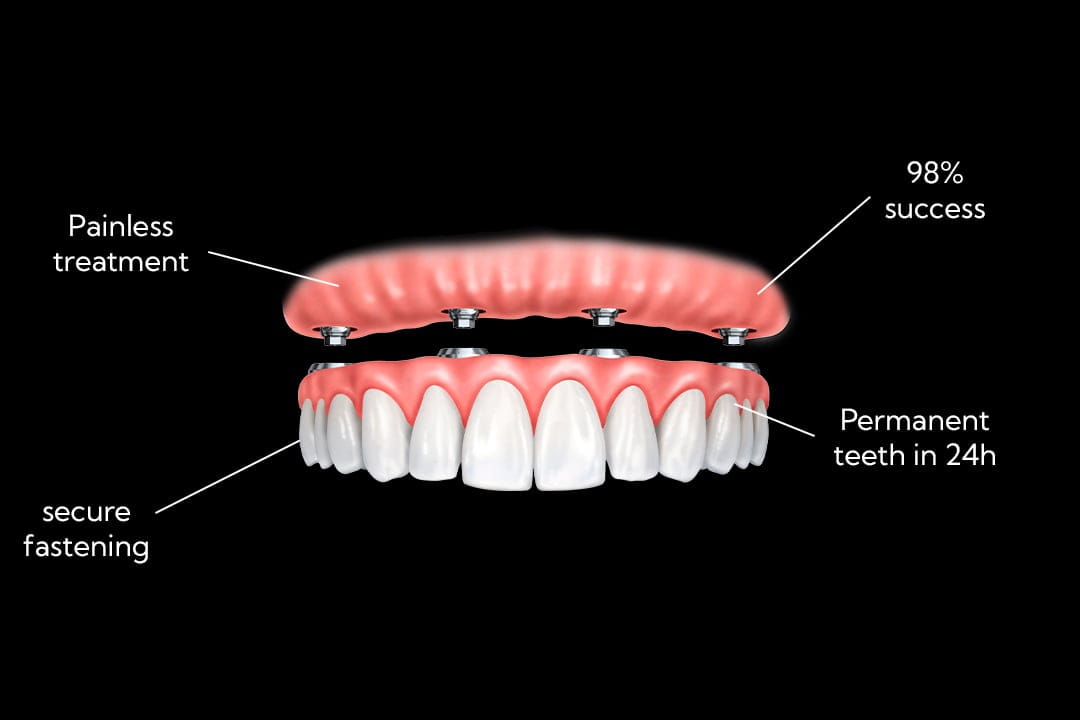 Dental Clinic in Fuengirola
In Spain we are pioneers in the All-on-4 method and in cygomatic implants. We have been working for over 25 years at our dental clinic in Málaga offering our patients the most avant-garde dental treatments currently available, and now, Avilés Digital Dental Clinic opens in Fuengirola with the same objective: Care for your and your families oral health.
Request your free first visit
Your favoured clinic now in Fuengirola
During our more than 30 years of expience in odontology serving Málaga we have treated numerous patients from Fuengirola who have come to Aviles Digital Dental Clinic depositing all of their trust in us. Now we want to be the ones to return that trust, opening the doors of our dental clinic in the heart of Fuengirola.  To be closer to you and yours. To continue caring for your oral health.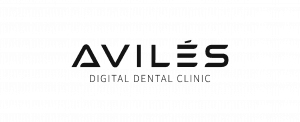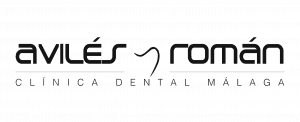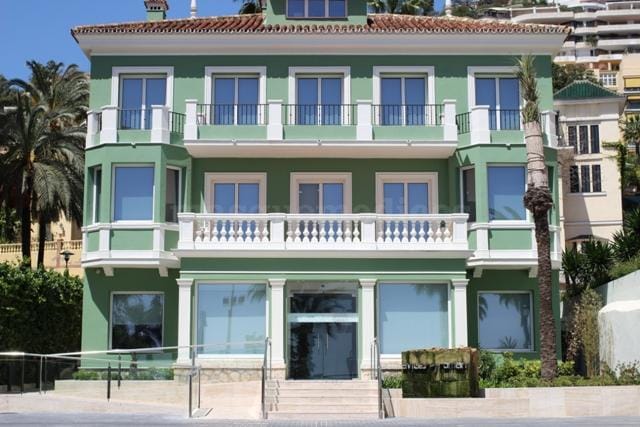 We place on 4 implants the whole dental arch in a fixed form for life in a single day. It´s that simple!

We have our own laboratory and innovative digital dental technology to obtain perfect results.

Enjoy the benefits of invisible orthodontics with Invisalign aligners and discover all of the advantages of Invisalign.

Conventional orthodontics for children and adolescents. Regain your dental aesthetics
with our treatments.

In Spain we are pioneers in instant implantology. We restore your lost teeth in less than a day.

Endodontics, dental traumas, cavities… and more. We place at your disposal general odontology treatments.
Our instalations have been designed to offer every comfort, before and during treatments. We want your visit to be an enjoyable experience.
Reasons to choose Avilés Digital Dental Clinic
We have been offering the best dental treatments for over 25 years, with the same zeal as the first day. We are a team committed to your oral health and because of that, we wish to give you every reason to visit us:

Pioneers in Spain
Developing treatments of instant function with diverse techniques: ALL-ON-4/6 and cygomatic implants, among others.

Experience
25 years of odontology service with more that 25.000 patients treated, who have obtained their best smile, is our best letter of presentation

Proximity
We implicate ourselves in your oral health and remain close to you before, during and after your treatment.

Exclusiveness
We offer our patients exclusive treatments, with a 98% success rate.
See what our patients say
Muy buen trato ,es excelente Pilar
La atención de Pilar es excelente 👌
Trato estupendo , muy contenta . Súper amables a la hora de resolver dudas y a tu disposición a cada cosa pedida .
Recomiendo 100% esta clínica, tanto por el trato como por la calidad. Muchas gracias!
100% recomendable!!!!!! Profesionalidad a raudales.
Excelente experiencia. Muy profesionales y amables.
Una de las mejores clínicas dentales en Fuengirola, desde que entré quedé sorprendida con la atención y la amabilidad de todos. Ya conocía la de Málaga también!!
Excelentes profesionales. Celeridad en la respuesta para apuntarte un turno, comprometidos con el bienestar de sus pacientes. Muy Recomendables.
Muy contento con el trato recibido por parte del equipo Avilés. No me cabe duda de que es una de las mejores clínicas dentales de Fuengirola, la recomiendo 100%! 👏🏼👍🏼